Last weekend, we made a roadtrip to San Antonio. We left after work/school on Friday and returned home on Sunday evening. Our reason for the trip was to watch the San Antonio Silver Stars play against the Detroit Shock, and mostly so Leslie could watch her favorite WNBA player in action, Katie Smith.
We spent Saturday morning lounging around the pool at the hotel. It was a nice pool, and for the majority of the time that we were there, we had the place to ourselves. It even had a swim-up bar. After it opened, we had to be their first customers of the day, of course. Henry enjoyed a strawberry smoothie, while Leslie and I enjoyed more "adult" concoctions. Henry thought the whole concept was pretty cool.
There was a water area for kids. In true Star Wars fashion, this particular feature got named the "deflector shield".
After a few hours of playing in the pool, it was time to head off to the basketball game. Here are a few pictures of Henry at the game.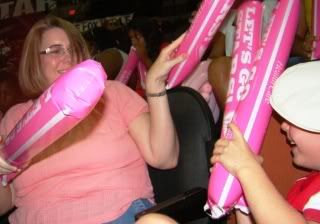 I thought I was going to have to separate them!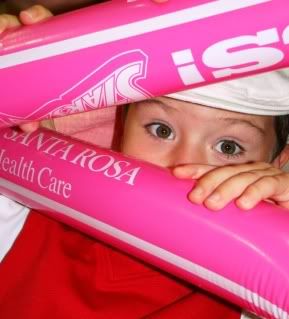 Gotta love those eyes!
Just too cute!
An interesting way to eat gummi live savers, for sure.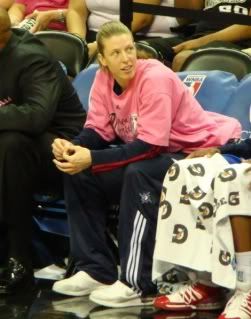 And the funny thing is, at the last minute, they decided Katie was injured and she didn't get to play!
That night, we found a local Mexican restaurant (since we didn't get to eat at Gringo's on Friday night). On the way in, I got Henry some facial hair in the gumball machines in the entrance.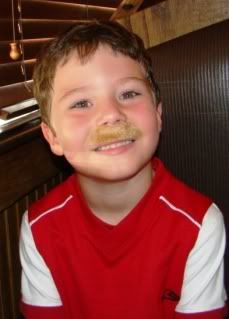 Sunday was dedicated to Sea World. It was a bit warm, but there was a nice breeze blowing. The park was rather empty meaning we didn't have to wait long for the rides and we had prime seating for the shows we attended.